Anti Aging Diet Information
Hunger Free is Key to Success!
Anti Aging Diet Information is the second part of Commitment --Taking Action.
When I heard about Dr. Simeons Weight Loss Cure Protocol that was
Hunger Free.
Cured overweight.
I was a little skeptical to say the least. You may also be wondering about the key ingredient, the HCG drops.

The only way to know about it is to Take Action now and learn how to use the HCG Drops during your weight loss program.
What do I need to know about the HCG Drops?
Placing ten HCG Drops under your tongue three times each day is a very important step in your anti aging weight loss program.
Why do I take the HCG Drops?
If you have not already done so, I suggest that you download and read
Dr. Simeons, "Pounds and Inches" to fully understand the effect of the HCG Drops?
Reading this manuscript serves two purposes.
(1) The first purpose is to inform you about Dr. Simeon's findings during his research to discover a cure for obesity.
I suggest that you make a note of any questions that you may have as you read through "Pounds & Inches, A New Approach to Obesity".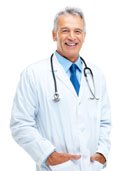 (2) The second purpose is to take Dr. Simeons manuscript with you when you visit your health care provider.
If your physician is not familiar with Dr. Simeon's Weight Loss Protocol Cure, do not hesitate to leave a copy of the printed manuscript for his/her consideration.
During your visit refer to you notes and discuss your questions with your health care provider to ensure this program is right for you.

Linda Prinster's "HCG Weight Loss Cure Guide" answers many of the other questions you may have regarding Dr. Simeon's "Weight Loss Cure Protocol".
How much HCG do I need?
Each bottle of HCG contains approximately 1 month supply of drops. You are taking HCG Drops in Phase 1 and Phase 2 of the Program.
If your goal is to lose:
10 – 20 pounds: Choose the 23 day HCG plan. You will need 2 bottles of HCG Solution Drops.
20 – 50 pounds: Choose the 42 day HCG plan. You will need 3 bottles of HCG Solution Drops.
Where do I get the HCG Drops?
There are many web sites that provide the opportunity to purchase the "HCG Drops".
When you are taking so much care to ensure your success, you do not want to buy from an unknown source, risking your health and safety. I strongly recommend that you only purchase from trusted sources.
A prescription written by your Doctor is the best option.
How do I store my HCG Drops?
The only requirement that I discovered during my research is that the bottles should remain upright.
If you are traveling, pack your HCG Drops so that the bottle does not fall over.
Refrigeration is not recommended.
Is there anything else I should know?
The following actions should be taken before each meal, every day.
Prior to taking the HCG Drops—-refrain from eating or drinking for 15 minutes.
Tap the bottle 5-8 times on the heel of your hand,
and receive the full benefit of the drops.
Ensure your mouth is empty of any excess saliva.
Squeeze the drops under your tongue and hold for 2 minutes.
Do not eat or drink for 20 minutes.
Try to schedule a regular time to take your HCG Drops. Believe it or not you may forget to take them before you eat. It helps if you have a schedule. For example:
6:45am drops – 7:05am Breakfast
11:45am drops – 12:05 Lunch
4:45pm drops – 5:05 Dinner
Normally, I would get my food ready during the 20 minute wait after taking the drops
Status--Where you are in the Program
Now that you have read the Anti Aging Weight Loss Information. You have a good understanding of how to use the HCG Drops. This is so very important to your successful weight loss.

You have just learned about:
the tremendous power of the HCG Drops
preparing your questions about "Dr. Simeons' Pounds & Inches"
Linda Prinster's "HCG Weight Loss Cure Guide"
using the HCG Drops

Next Steps
You are well on your way to having a clear understanding of the
Anti Aging Weight Loss Cure Protocol.
Now is the time to learn how to:
select a weigh scale

set up a simple recording system
record your daily weight information

Anti Aging Home|Legal Disclaimer|Privacy Policy|Contact Us

Copyright © 2010-2013, Harwils Limited, All Rights Reserved