Anti Aging Superfood

s



Hormone, Pesticide, and
Chemical-Free Nutrients!
We live in a global community!

One of the many benefits of living in a global community is that you have access to an incredible array of quality anti aging superfood products from around the planet.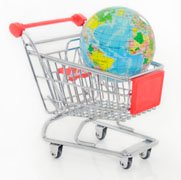 Green alkalising minerals, potent anti aging antioxidants and immune boosting probiotic anti aging superfoods are your secret weapons against toxins, free radicals and a gut laden with bad bacteria.

The combination of whole foods and  superfoods provide your body with the ability to transform your health and life by boosting immunity, enhancing the body's PH balance and cleansing the digestive tract.

Anti aging superfoods are the best food available for your body.
Take the Vitality Super Challenge and discover how good you can feel in 10 days.

Why are whole foods not enough?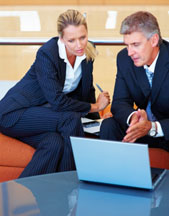 We are busy people and unfortunately there are times that eating whole foods is just impossible.
Eating processed, fast or restaurant food coupled with the fact that our depleted soil is producing less than the nutrient dense produce your body requires for optimum health, vitality and energy are reasons to consider adding superfoods to your daily menu.

Also, even if you are enjoying certified organic whole foods, on a regular basis, it is quite difficult for you to intake the amount of whole foods, every day, to provide comparable amounts of nutrients that you receive by sprinkling 2 teaspoonfuls of an antioxidant, probiotic and alkalizing anti aging superfood in your smoothie, on your salad or in your hot water.

These are very valid reasons for adding superfoods to your lifelong food plan.

What is an anti aging superfood?
Free radicals damage healthy cells.

Antioxidants neutralize the free radicals in your body. Since free radicals damage healthy cells, it is the function of antioxidants to repair this damage and render the free radical harmless.

Nutritionists recommend that we consume approximately 5000 ORAC units per day to reduce free radical damage in our body. The ORAC (Oxygen Radical Absorbance Capacity) value is a measurement of the total antioxidant power of a substance.

One serving (half a cup) of fruits or vegetables provide approximately 500 ORAC units.  Therefore, you need 10 servings of fruit and vegetables each day to reach 5000 ORAC.

Anti aging superfoods are extremely high in antioxidants. Certified organic superfoods that have been tested by independent laboratories have presented results indicating that one teaspoon of superfood may contain over 4000 ORAC units.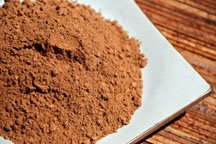 Anti aging superfoods added to your menu of whole foods may effectively neutralize free radicals reducing the oxidative processes and damage that can contribute to age-related degenerative disease.  And you gain systematic control of your intake no matter how busy your day promises to be.
What should I look for in a superfood?

A quality anti aging superfood has the ability to transform your health.  However for this transformation to occur, you need to incorporate them into your diet regularly for the long term.

Certified Organic Superfoods can be responsible for contributing maximum potency and assimilation as you strive to attain the most effective health benefits available.
There are 3 superfoods that are important to consider when enhancing your anti aging food plan for optimal health. Your body can benefit from the following superfoods.
             1. Probiotics   2. Alkalising Minerals  3. Antioxidants
 Let's begin with Certified Organic Probiotics.

Anti Aging Home|Legal Disclaimer|Privacy Policy|Contact Us

Copyright © 2010-2013, Harwils Limited, All Rights Reserved