This Anti Aging Technique
For Weight Loss ...

Is Simple and Effective

!

The anti aging technique for weight loss, that participants are required to follow, is strict but simple.
There are basically 4 main steps:

(1) Place 10 HCG drops under your tongue and hold for 2 minutes 3 times per day prior to eating breakfast, lunch or dinner.

(2) Follow Dr. Simeons 500 calorie diet. Although this seems like a very minimal amount of food, remember, you are going after that stored fat which previously just would not budge. The HCG drops are helping to release that abnormal (adipose) fat, releasing additional calories into your body.
3) Drink 32-40 ounces of purified water twice daily. Drinking water is vital to keeping your cells hydrated. Water is also responsible for flushing the toxins from your body.
Drink one large glass of water immediately after you weigh yourself, first thing in the morning.
(4) Weigh yourself daily. Monitoring your weight, at the same time each day, keeps you aware of your progress. It is also very motivating to step on the scale and watch your weight drop every day.

How does the Anti Aging Technique work?
The combination of Very Low Calorie Days (VLCD) and the HCG Drops are key to a successful stored fat weight loss.

The HCG drops block hunger pangs that you would probably experience on a 500 calorie diet. You will also notice that you do not get that gaunt, drawn look that normally occurs when restricting your food intake.

Will I experience any side effects?

On the positive side, the clarity of memory and instant recall was amazing. When I questioned this effect, it was suggested that perhaps this was the result of eating pure, clean food. No chemicals, no pesticides!

On the negative side, the only recorded side effects, that I found in my research, are that you might experience constipation and possibly a slight head-ache.

Is this Anti Aging Technique hard to follow?

Dr. Simeons "Weight Loss Cure Protocol" is very easy to follow. You are rewarded very quickly with regular weight loss. If you are like me and do not have the patience to lose the suggested 2 pounds a month, you will love this program!

The only thing this Anti Aging Weight Loss Protocol requires is total commitment, for a very short period of time, depending on the amount you wish to lose.

What is the Anti Aging Technique for Weight Loss?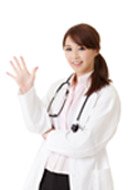 The technique you will follow consists of five phases. Each phase has a purpose.
Phase 1- (2 days)-"Load Days" with the Drops.
Eat all the fattening foods you can tolerate, during these 2 days. You are stocking up your fat reserves to avoid start-up hunger.
Phase 2- (21 days or 40 days)"Very Low Calorie Days (VLCD)" with Drops.
Follow the 500 calorie Weight Loss Cure Protocol and take the HCG Drops.
Phase 3- (3 days)"Very Low Calorie Days (VLCD)" without the Drops.

Stay on the 500 calorie Weight Loss Cure Protocol and stop taking the HCG Drops.

Phase 4 - (21 days) First Stage of Maintenance.
Begin to enjoy more food with restrictions. No sugar and no starches.

Phase 5- (21 days) Second Stage of Maintenance.
Slowly add sugar and starches.

If you have achieved your goal weight--Lock it in!
OR
Return to Phase 2 if your goal weight has not been met.

Moving the hypothalamus gland from an abnormal state of low metabolism and constant hunger to the normal state where you eat when you are hungry and no longer experience those crazy cravings will seem like an anti aging secret dream that has come true.
Status--Where you are in the Program

You are making fabulous progress!

In this session of the Guide you learned about the simple and effective anti aging technique used in the Weight Loss Cure Protocol.

This treatment is a simple well-laid out plan. Each phase of the plan is completed before you move onto the next phase.

Next Steps
Take the advice offered by an insider and and prepare yourself mentally by:
making the commitment
believing in yourself

and physically by:
preparing to succeed
taking action
Anti Aging Home|Legal Disclaimer|Privacy Policy|Contact Us

Copyright © 2010-2013, Harwils Limited, All Rights Reserved