Read the Advice, Reap the Benefits and Consider the Suggestions
The purpose of Anti Aging Life is to motive, support and encourage you to always be knowledgeable of practices that promote a healthy lifestyle.
The Anti Aging E-zine benefits those who believe that they are too young to be old and want to learn more about the 4 keys to optimal health -— Eat, Drink, Sleep and Exercise.
If you like this E-zine, please "pay it forward" and recommend it to your friends. If a friend sent this E-zine to you and you like what you read, please subscribe by visiting... Anti Aging Life
---
Issue No. 02-- Contents -- Saturday, October 5, 2013
---
• Advice by Narelle Chenery – Founder of Miessence

• Specials

• Seven Steps to Fabulous Ideas

• Lifestyle Member Benefits

• Weight Loss Secrets - Dr.Oz on the HCG Diet

• Recommended Reading

• Family Planning
---
ADVICE by Narelle Chenery
---
Science is continually breaking new ground in the fight against pigmentation, fine lines and loss of skin elasticity. However, a growing number of consumers are demanding anti-aging products that are both effective and created from completely natural ingredients. Read more... Read more
---
SPECIALS
---
Treat yourself to the 7 Steps of Skin Rejuvenation!

Try our 10 pak samples of the following 4 anti aging essential herbal medicine for your skin. Just click the links to discover fabulous sample bundles of skin care to try.

1st Step. Rejuvenating Cleanser Sample Pak

For dry and mature skin, a rich, emollient cleanser formulated with rejuvenating organic geranium, hops and chamomile helps nourish the skin. Rejuvenating Cleanser Sample Pak

2nd Step. Probiotic Skin Brightener Sample Pak

This treatment is known to restore and protect the skin's acid mantle, lighten and brighten the complexion, improve photodamaged skin, exfoliate dead skin cells for a smoother, less-wrinkled appearance. It also helps break down impurities, whilst bringing moisture, clarity and vitality to the skin.

Probiotic Skin Brightener Sample Pak

3rd Step. Rejuvenating Skin Conditioner Sample Pak

Experience the refreshing infusion of organic gotu kola, horsetail and vitamins known to energize and tone the skin.

Miessence Rejuvenating Skin Conditioner Revitalizes the complexion for radiant skin. Rejuvenating Skin Conditioner Sample Pak

5th Step. Rejuvenating Moisturizer Sample Pak

A rich moisturizing cream with significant and lasting effects on hydration and softness. Formulated with plant phospholipids, organic herbs, organic fruit and seed oils and butters, and organic flower extracts to nourish and revitalize the complexion.

Miessence Rejuvenating Moisturizer contains nourishing organic avocado, rosehip seed oil, gotu kola, horsetail and nettle with the beautiful aroma of organic Roman chamomile and rose essential oils. Rejuvenating Moisturizer Sample Pak

The remaining 3 anti aging essentials of the 7 Step Skin Rejuvenation are also available, in regular size, with just a click.



4th Step. Ambrosia Essence Skin Perfection

Certified organic Ambrosia Essence is an extremely potent combination of eight highly effective herbal and flower extracts to soothe, tone and renew the skin. Ambrosia Essence Skin Perfection

6th Step. Firming Eye and Neck Serum

Delicate areas around eyes and neck can betray our age. Miessence Firming Eye & Neck Serum softens, smooths and deeply moisturizes those areas with organic rosehip seed and avocado oil and tones and firms with organic nettle, horsetail, hops and olive leaf extracts. Helps diminish the appearance of fine lines, wrinkles and crow's feet. Firming Eye and Neck Serum

7th Step. Reflect Outdoor Balm

Whether it's at the beach, in the park or on the ski slopes, the sun can be harsh on our skin, so protection while enjoying the great outdoors is a must.

Natural minerals, not hazardous chemicals, form the basis of our Reflect Outdoor Balm. Reflect Outdoor Balm


---
IDEAS
---


Start now to have everyone talking about how absolutely fabulous you look this coming holiday season.

Follow the 7 straight forward steps...

Step.1 • Obtain/maintain your ideal weight

Step 2 • Eat clean certified organic food.

Step 3 • Fortify with Superfoods

Step 4 • Drink, Drink, Drink pure water

Step 5 • Follow the 7 Step Rejuvenating Home Spa and use only clean, certified organic body and skin care products

Step 6 • Exercise regularly

Step 7 • Sleep soundly

If you would like a handy wallet card called Smart Shopper's Guide To Cosmetic Toxins or an E-brochure on Certified Organic Products For Babies And Children, then contact us at Anti Aging Forty Plus
---
MONEY Smarts
---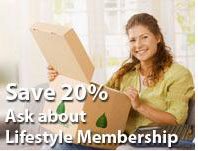 You might consider becoming a Lifestyle Member and regularly save 20%!

Make a $100 purchase, become a Lifestyle Member and receive your purchase at 20% off. As a valued Miessence customer you can receive discount shipping if you purchase $100 worth of goods:

Miessence Customers Order Value Discount Shipping Orders under $100 No Discount $9.95 shipping Orders over $100 No Discount $4.95 shipping

But as a Miessence Lifestyle Member you will receive a 20% discount on your first order and all future orders - regardless of the order amount.

Here's how: Miessence Lifestyle Members receive lifestyle discounts and are eligible for discounted shipping on some orders - for life. Place a single order $150 to receive 20% off your favourite Miessence products.

Look at the benefits! • 20% discount for life - Lifestyle Members receive a permanent 20% discount on all product purchases

• No joining fee - just purchase once a year to keep your Lifestyle Membership current

• If your subsequent order is over $100, your shipping is only $4.95! Miessence Lifestyle Members Order Value Discount Shipping Orders under $100 20% Discount $9.95 shipping Orders over $100 20% Discount $4.95 shipping

If you'd like to save even more, then join the thousands of other people who are Miessence Independent Representatives who save up to 40% and receive free shipping.
---
WEIGHT Loss Secrets -Dr. Oz - The HCG Diet
---
Do Not Miss These Videos!!!
Do you want to lose weight and be ever so svelte by the holiday season, then be sure to tune in to these videos.

You have very likely heard or read about all the controversy surrounding the HCG Diet. Sometimes it helps to have additional information to help you make a decision.

To feel more knowledgeable and comfortable with this diet I would like you to view the 5 videos available here. Dr. Oz. evaluates the benefits and side-effects of the HCG Diet.

Please take few valuable moments to view all the videos in sequence to fully understand the controversy. Do pay particular attention to video number 5. It is here that you will hear Dr. Oz's comments regarding the HCG Diet.

My website www.antiagingfortyplus.com. provides extensive information on how to succeed with the HCG Diet. I experienced remarkable success with HCG and no side-effects.

Dr.Oz strongly recommends and you read it repeatedly in my website --- "do not attempt this Diet without the support of your health care provider". Dr.Oz provides the reasons why you need your Doctor's support.

To view Click Here Click here

---
RECOMMENDED Books
---
Here you can find books that in my opinion are worth the read. The contents of these books are often the result of years of research and experimentation.

Featured Author – Adelle Davis

Here you can find books that in my opinion are worth the read. The contents of these books are often the result of years of research and experimentation.

Extraordinaire!

Adelle Davis (February 24, 1904 – May 31, 1974) was born in Lizton, Indiana .

She was an American author and nutritionist who became well known as an advocate for specific nutritional stances such as unprocessed food and vitamin supplementation. She gained prominence in the 1960s and 1970s with widespread media attention and became the most recognized nutritionist in the country. Despite her popularity, she was heavily criticized by her peers for many recommendations she made that were not supported by the scientific literature, some of which were considered dangerous.

Read More...

Read More Titles to Enlighten

• Optimum Health (1935) • You Can Stay Well (1939) • Vitality Through Planned Nutrition (1942) • Let's Cook it Right (1947) • Let's Have Healthy Children (1951) • Let's Eat Right to Keep Fit (1954) • Let's Get Well (1965),

To find these books Click Here
click here
---
FAMILY PLANNING
---
FRIDAY, Sept. 6 (HealthDay News) --

More women are waiting until later in life to have children, U.S. health officials reported Friday, Sept 6.

The birth rate for women in their 30s and early 40s rose in 2012, even as birth rates for teenagers and young adults declined to record lows, according to figures released by the U.S. Centers for Disease Control and Prevention.

Continue reading... Continue reading
---
UNTIL NEXT TIME
---
Nobody can make you feel inferior without your consent...... Eleanor Roosevelt

Take Care of You and Yours,

Wilma

Anti Aging Forty Plus Home Page
---